Leadership defined by success
With his extensive experience in the industry, Traian Halalai, the Executive President of Exim Banca Româneascã, leads the bank into a new era. In an interview with Leaders Magazine, he speaks about leadership and the necessary ingredients for success.
What are the necessary ingredients for successful leadership in the banking industry?
When we talk about leadership and true leaders we also talk about success. These are two inseparable elements in my opinion. Of course, leadership means vision, it means mobilizing people, guiding them, it means strategy and much, much more. All these aspects are important, but, above all, a true leader is defined primarily by success, in close relation with the ability to "be present in the moment", to see opportunities, have the courage to approach them with the ade­quate tools and build solid success, that is true regardless of the industry.
That's why I consider that if you have the necessary management skills and the flexibility to adapt to the environment and to the teams you work with, you can achieve success in any industry.
What is your leadership style?
Success is based on results, and on team satisfaction. It is difficult to define your own style, because in this role you do your tasks, lead your team and pursue your goals. In other words, you are right inside the process, and a correct assessment can only be made from outside. Theory suggests that there is not one leadership style that is better than others, that is able to meet all demands in all situations. Therefore, I find it much more im­portant to use a leadership style that is flexible enough to adapt to various situations and to the changing needs of the employees.
From this perspective I think I am a true partner for professional discussions, a good listener; I believe I do have a sense of open­ness with my team members, and high level of attention to people's needs.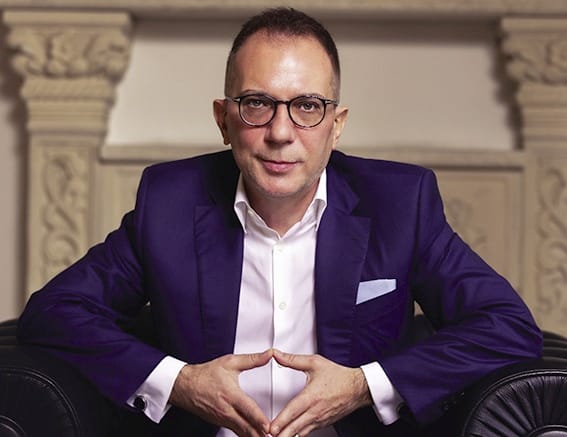 How do you motivate your team?
Based on experience, I believe that ma­na­gers can never achieve their objectives and become true leaders, without building a pro­fessional, tightly-knit team, whose members share the same professional values. I also be­lie­ve that building a functional team re­quires full dedication from all its mem­bers, sha­ring the values of the organization and being proactive. It's not easy, but in order to suc­ceed you have to encourage people, sup­port them, be there for them whenever they need you.
In my opinion, one of the fundamental qua­lities that leaders have is being able to listen to their team members' views as an es­sen­tial part of the decision-making pro­cess. Encouraging participation, not only from front-line managers, is one of the finest ingre­dients in the leadership mix. That's why I in­sist that my management team also cul­tivate this skill, so that extended teams con­tri­bute with ideas, creativity and interest in deci­sions that lead to success. These are essen­tial things for me, that's why I discuss ideas and so­lu­ti­ons with my colleagues and we ce­le­brate our successes together.
What are the main near-term challenges and opportunities for the banking market in your view?
The economic context continues to be extremely volatile and unpredictable, with global risks coming simultaneously from se­veral directions and making extremely diffi­cult any attempt to anticipate their effects on the economy and on the society in general.
However, I am confident that the banking system will adapt its decisions to the current developments, as it has done before, because we must not forget that the last few years have been full of challenges. We have all been through a difficult time, but it has been pro­ven that we can adapt to changes and cope with difficult situations. The banking system has played a decisive role throughout this period, and I have every confidence that it will continue to support the real economy in a pru­dent and responsible manner. Banks also represent an important vehicle for sus­taina­bility principles – you have to be ca­reful what you finance, under what con­ditions, and how you help your customers to ensure their access to financing in order to become sus­tainable.
What are the main priorities for Exim Banca Româneascã in the short and medium term?
We have a very busy time ahead of us, as we are basically talking about a new bank, with a new business model, with a different com­plexity. And with a new name: from May 10, 2023, EximBank has become Exim Banca Românească. But, even though we are chan­ging our name, we remain consistent in terms of our mission: to support the growth of pros­perity in Romania, to build sustainable par­t­nerships for the social welfare and economic performance of our customers by speeding up financial intermediation.
Exim Banca Românească is going to focus its operations on two main directions: func­ti­o­ning as a universal commercial bank and on behalf of the state, respectively. In this role, the bank is going to continue to offer services in areas such as state guarantees and in­su­rance, in keeping with the mandate received.
Our entire business strategy focuses on building a solid foundation for future growth, and we are confident that we will be able to do this just like we have been able to grow fast over the past 10 years, building a strong brand in the banking market.