Mission critical – Smart energy management for a Sustainable Future
Focusing on sustainability and efficiency, Schneider Electric is helping its customers reduce the environmental impact of their operations. Lucian Enaru, Country General Manager of Schneider Electric Romania and the Republic of Moldova, outlines some of the strategic priorities for a more sustainable industrial future.
We keep hearing lately about the importance of urgent measures we need to take, at a local and a global level, to reduce CO2 emissions. Discussions have turned into action plans. How does Schneider Electric, a leader in the management of energy and automation translate this into day to day business?
Today we are indeed at a critical juncture, where the need for an immediate reduction in carbon emissions in order to reduce the rate of climate change appears imperative. If we move quickly we can reverse the negative trajectory. However, significant actions will be needed immediately to halve CO2 emissions if we are to limit climate change to 1.5 degrees.
In this effort, the European Union is instru­mental in actions such as the European Green Deal where 27 of its Member States have com­mitted themselves to turning Europe into the first climate-neutral continent by 2050 and to get there the goal is to reduce emissions by at least 55% by 2030, compared to 1990 levels. While, in the same direction, next generation re­covery funds are also being paid, which are aimed at investing in the areas of sustainability and digitalization.
As energy plays such a vital role in the climate crisis, we will have to upgrade every stage of the 'chain' – from production (with cleaner energy production), to distribution (with more microgrids closer to consumption points and greater access to energy), but also use (with measurements and smart technology to em­power users through better visibility and efficiency). Schneider Electric already has all the necessary technologies and our role is to help the businesses in their quick adoption, which will contribute both to the achievement of environ­mental goals and to the greater efficiency and competitiveness of businesses.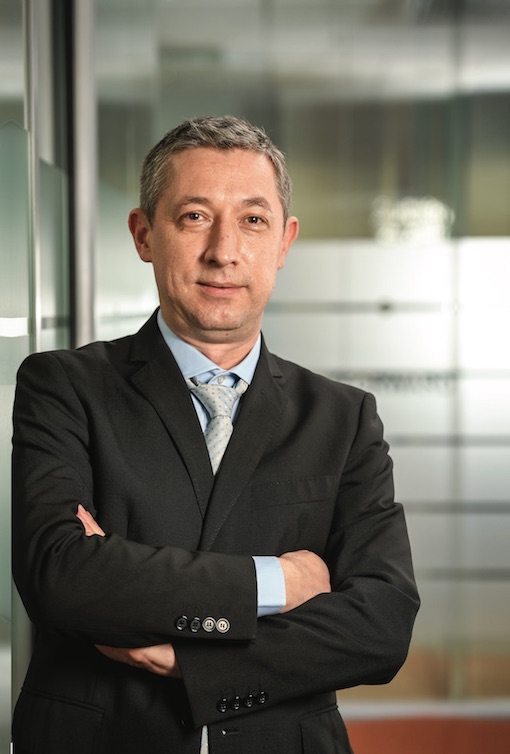 What would be some of the key measures that need to be adopted so that society can internalize these ambitious objectives?
I would start with cleaner energy pro­duc­tion, the introduction of more renewable energy sour­ces, as this is a particularly important point. Globally, it is expected that renewables will increase their share of the electricity mix from 6% today to around 40% by 2040. Renewable energy sources provide energy in a much more decentralized way, on any scale and closer to where they are consumed, which automatically means fewer losses in transmission.
In the field of energy management, existing tech­nology contributes to the digitization of electrical distribution by making the invisible visible. This means that thanks to digital technologies, such as metering and monitoring, we are able to see exactly how we use our energy. All this combined with smart devices, applications, analytics and the right software, helps us go a step further by developing actions to eliminate energy wastage and use energy more efficiently. This way is probably the fastest way to reduce carbon as it is easier to save a unit of energy than to produce it.
Finally, regarding the use, we have to move on to further electrification and a typical example here is the growing sales of electric vehicles. It all started with Tesla which quickly disrupted the norm and helped accelerate the transition across the automotive industry, but now all major automotive manufacturers have an increasing portfolio of electrical vehicles and the customer base is also increasing.
Indeed, we have been discussing for a long time about the transition towards electric vehicles and cleaner energy, but for years all this sounded like a futuristic vision, in the absence of technology. Has there been any progress made in that area?
Yes, the positive thing is that for all the above, technology is already in our hands, and the existence of available funds in this direction can contribute to its widespread adoption. Our goal at Schneider Electric is to help businesses worldwide, including in Romania, to use the available resources and existing solutions, being their digital partner for greater efficiency and sustainable growth.
Sustainability and efficiency have actually long been at the core of Schneider Electric's purpose. The com­pany has a demonstrable track record in helping customers to reduce the environmental impact of their mission-critical infra­struc­ture with sustainable, Green Premium™ techno­logies, innovative design and build strategies, and through its energy and sustainability services (ESS) division.
Its industry-leading portfolio of hardware and software solutions, which include its EcoStruxure IT data center infrastructure ma­nagement (DCIM) platform, helps operators to gain greater visibility into the critical IT en­vironment, and take steps to reduce both energy use and carbon emissions. Furthermore, its sustainable backup power solutions, including its Galaxy range of ultra-energy efficient Lithium-ion uninterruptible power supplies (UPS), its SF6-free switchgear, and its microgrid techno­logies, enable operators to meet demands for sustainability and resilience, offering energy storage capabilities and the ability to integrate on-site renewables, such as wind and solar, with the grid.
In recent years, at Schneider Electric we have also devised strategies to help operators think outside of the confines of traditional data center designs and reduce scope-3 emissions within the supply chain.
In 2020 Schneider Electric announced it was accelerating its corporate sustainability commit­ments, promising to help customers save/ avoid 800M tonnes of carbon emissions by 2025. To-date it has helped them reduce CO2 emissions by 319 million tonnes.
All these efforts have not gone unnoticed. Lately, the company has received many awards forits sustainability strategy and the way it implements it.
Yes, and if you think about it, it is somehow normal to be like that. Electrical energy is the backbone for the entire transition towards a more sustainable future, so we had to be among the first to make the move, in order to be able to help our customers, and even their suppliers, achieve their sustainability goals.
This year we have been recognized as the most sustainable company in the world and the best global sustainable supply chain organization. These are significant accolades for us and they indicate we are on the right track.
It all comes together really – the tech­no­logical advancements in hardware, and recently all the digital solutions that are enabling us to conduct our business remotely, with more flexibility and in a much smarter way.
Has the pandemic played any role in all this?
I would say so, yes. The fact that we had to stay confined to our homes for months de­monstrated the impact of daily traffic on the environment and highlighted the real need for alternative, electrical transportation.
The work from home situation put increasing pre­ssure on the data centers, the cloud infra­struc­ture, the power grids in general. Suddenly, we were all conducting our businesses in the digital environment, an unprecedented situation that required additional – sustainable and resilient – power.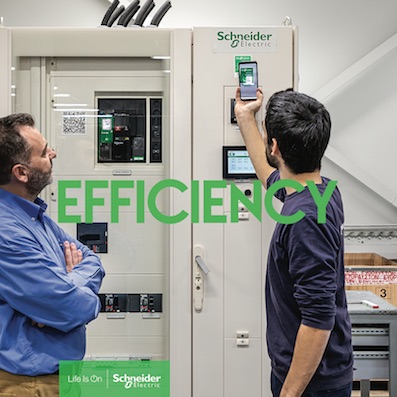 Buildings suddenly needed to be operated remotely and in a flexible way, due to the huge fluctuations in levels of occupancy and, of course, to the lack of predictability.
Last but not least, the health sector needed additional support with hospital emergency units being expanded, equipped, or even built from scratch to support lives. We were there with the required infrastructure and solutions and again, there, flexibility, scalability, safe and intelligent use of power were key. In Romania we had several projects in this sector, which needed, and still needs a lot of help.
All these required our products, software, solutions, services. And turned many of the things you called a futuristic vision into day to day realities. Here, in Romania, most of the experts in the Schneider Electric team worked – efficiently and competently – in a remote way, using our augmented reality tools. This was something we knew we were able to do, but somehow we have never been in a position to actually do it. The pandemic accelerated this transition and now once people know it can be done, do not want to go back to the old ways. So yes, in a way, the pandemic accelerated the progress.